Presentation evening
Friday 21st January, The Dyke Neuk, 6.15pm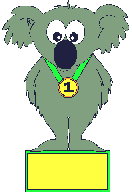 The prize giving for 2021 will be held at the Dyke Neuk on 21st January, finishing off with a pizza party.
Open to all members and parents, everyone welcome.
Tickets £5 per person, payable on the night.
Tickets must be booked by 16th January, please email DC@morpethhuntpc.co.uk
The presentation will start at 6.30pm prompt
Please could anyone who won a trophy last year either return it to Michelle or bring it along on the evening.