+
I'm sure you'll have all heard the sad news that the Duke of Edinburgh, Prince Philip has passed away. Prince Philip was a former President of The Pony Club and founder of the Pony Club Mounted Games.
We'd like to share a photo of Prince Philip with the Morpeth games team taken in 2000.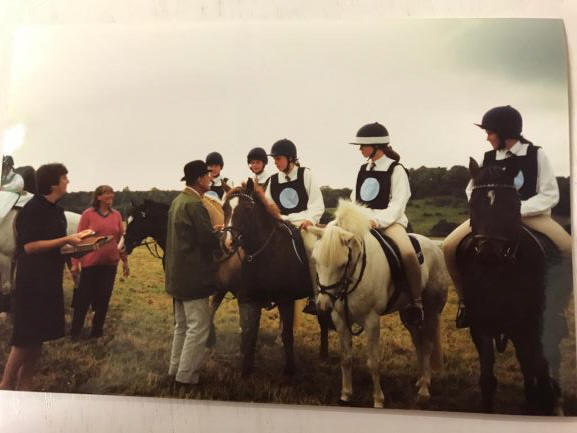 Passports and Equine Flu Vaccinations
A reminder that any horse or pony attending a Pony Club activity MUST be accompanied by their passport. The first and second Equine Flu vaccination injections must have been given and, if needed, correct subsequent booster injections.
click here for Vaccination rules
EHV-1
British Equestrian have announced the recent EHV-1 disease level is reducing to near normal levels in the UK and it is anticipated that self-certification will no longer be necessary from April 12th.
It is important that we all continue to stay vigilant as this is disease is endemic in the UK and it is important to have appropriate bio security measures in place, especially in yards that stable horses who travel regularly.
Please speak to your vets for advice about bio security.
News