Junior Camp
1st to 3rd August, Houndalee Farm
Well done to all our members who attended junior camp, you all did so well.
We celebrated Katie's 8th birthday with a lovely cake and our members enjoyed playing with the snails again!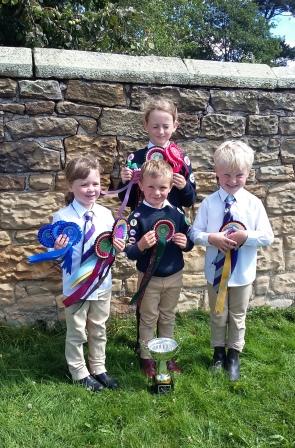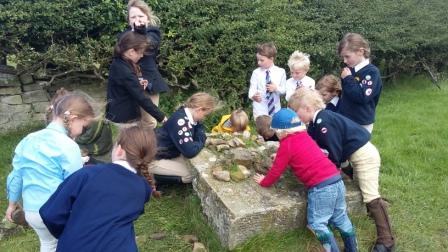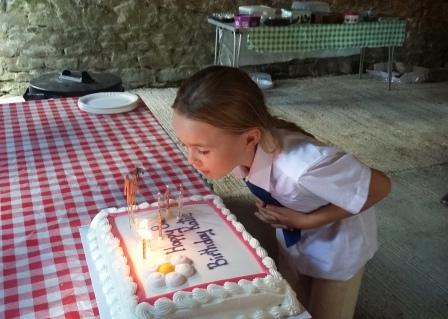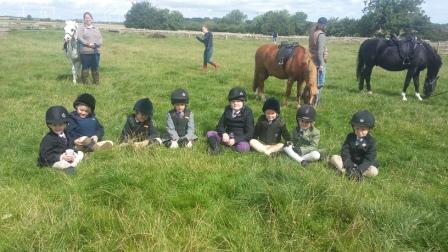 Congratulations to Annabel Calvert, Archie Campbell and Lydia & Patrick Mason on winning the best decorated wheelbarrow competition.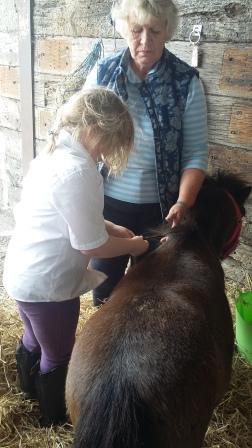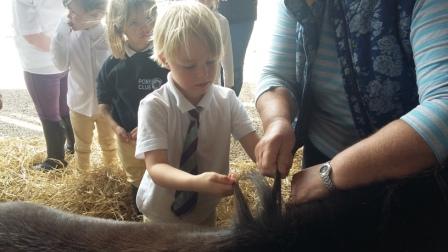 We went on a walk to the magic wood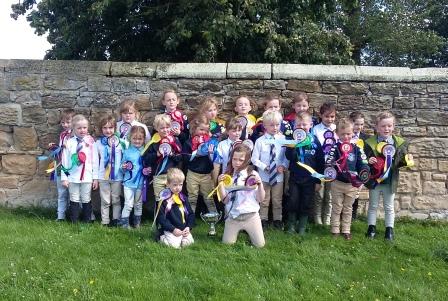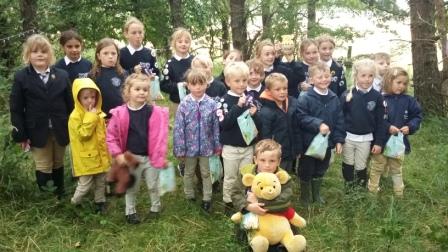 D test passes:
Iris Dungait, Isabella Hindmarsh, Lydia Mason, Katie Rogerson & Paiton Young
Everyone went home with lots of rosettes and achievement badges.
| | | | | |
| --- | --- | --- | --- | --- |
| Linda's Group | Dressage | Games | Handy Pony | |
| 1st | Eva & Annabel | Annabel | Annabel | |
| 2nd | Sophie & Patrick | Wilfie & Poppy | Wilfie & Poppy | |
| 3rd | Georgina | Patrick & Sophie | Georgina & Patrick | |
| 4th | Wilfie | Georgina | Nathaniel | |
| 5th | Poppy | Nathaniel | Sophie | |
| 6th | Nathaniel | Eva | Eva | |
| | | | | |
| Lyn's Group | Dressage | Games | Handy Pony | |
| 1st | Elliott | Elliott | Lucinda | |
| 2nd | Anna | Archie & Seb | Thomas | |
| 3rd | Lucinda | Lucinda | Archie & Elliott | |
| 4th | Thomas | Thomas | Anna | |
| 5th | Archie | Anna | Seb | |
| 6th | Seb | | | |
| | | | | |
| Jane's Group | Dressage | Games | SJ | |
| 1st | Paiton | Grace | Holly & Grace | |
| 2nd | Grace & Holly | Lydia | Lydia | |
| 3rd | Isabella | Isabella | Isabella | |
| 4th | Katie | Holly & Katie | Paiton | |
| 5th | Lydia | Paiton | Katie | |
| 6th | Iris | Iris | Iris | |